Atlas Pearls In Indonesia:
Lembata Island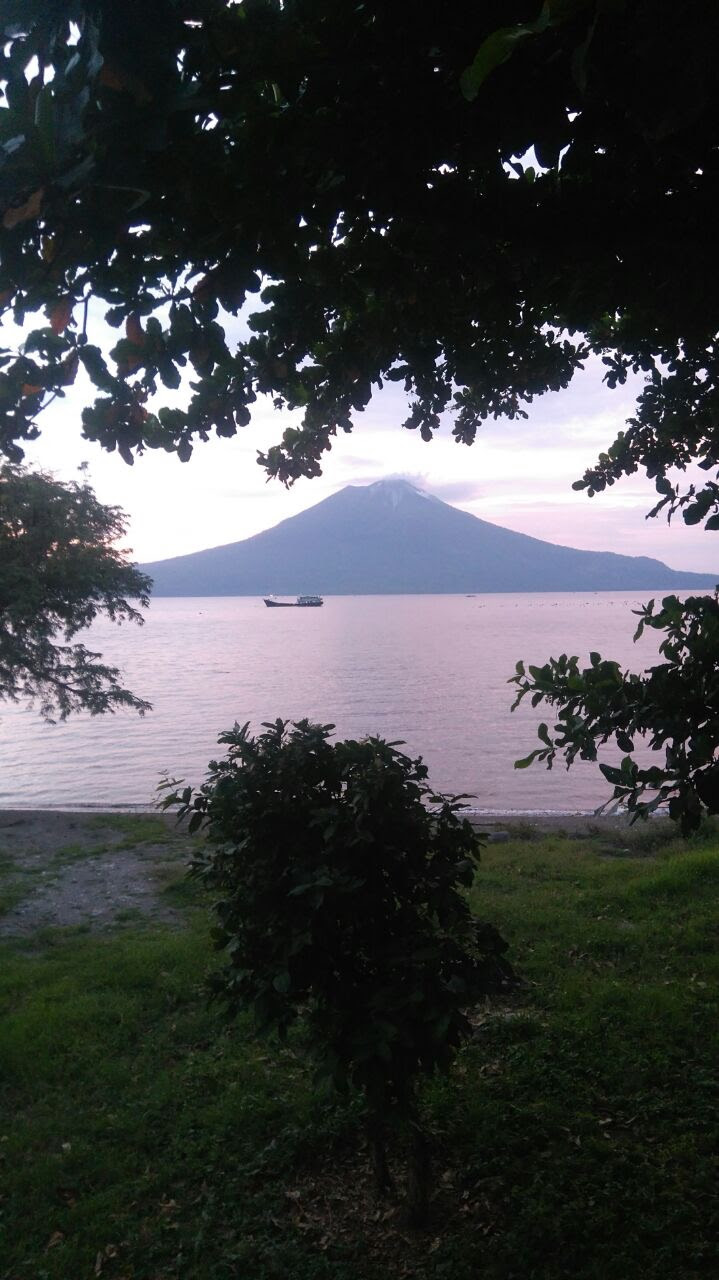 Located near Flores and Alor Islands in Nusa Tenggara Timur, Lembata is a mesmerizing land where nature is as God intended it to be – dense jungles teeming with the most mysterious wildlife, beautiful marine creatures in crystal clear blue waters, amazing winged creatures colouring its endlessly blue skies, towering volcanoes breathing smoke – it is a land from a dream where time has stood still.
It is here in Lembata that some of the world's most beautiful and sought-after South Sea Pearls are born.
Atlas Pearls Lembata farm acts as a base to 110 local staff members. It has been operating for 5 years, and its hatchery houses healthy happy oysters that are producing some of the world's best pearls.
Atlas South Sea pearls are harvested from five pearl farms extending through the Indonesian Archipelago to Raja Ampat. To reach their maximum potential, South Sea pearls require the truly pristine environment of remote areas such as the Indonesian Archipelago. Each pearl reflects the very state of the water and the environment in which they are grown.
Atlas Pearls brings to you the highly sought after silver and white South Sea pearl, commonly known as the queen of all gems.
Today most pearls are cultured, meaning that they are implanted with a nucleus to encourage the natural formation of a pearl.
South Sea Pearls In Indonesia
South Sea pearls have a legacy that stretches back thousands of years to the time when the first people of the Indonesian archipelago and Australia used oyster shells and their pearls as decorative elements and as trade items. Although the Indonesian archipelago was not a leading world source of natural pearls in antiquity as it is today, it has been an important nexus of world trade for at least 1,400 years, and pearls have played a small but significant role in the glory of the great maritime kingdoms of Indonesia's past.
For hundreds of years, pearl formation was a total mystery. Then it was believed for a long time that pearls form when any foreign particle, like a grain of sand, enters the shell, and the oyster tries to cover it with its naceroussubstance to smooth the surface of the particles.
Each Atlas Pearl has a unique history encapsulating its four year journey, from hatchery to harvest. Consequently, almost like a human being, each pearl's virtues will reflect the influence of man and nature along the way.
Atlas Pearls is among the few pearling companies which now controls hatchery techniques to breed and grow oysters. Oyster breeding allows selection of the best oyster parents to produce the best pearls.The challenge then is to produce the best food for the baby oysters to grow into a controlled environment before being released in the ocean.
Atlas Pearls nurtures, creates and retails high-quality pearls and pearl products, which, through their formation, are inextricably linked to the well-being of surrounding communities and environments. With every purchase of an illustrious pearl, you would also be indirectly supporting 900 local people and over 3000 local families who are working on Atlas Pearl's five pearl farms located throughout the Indonesian archipelago and the Raja Ampat region (West Papua). These farms produce some of the world's best silver and white South Sea pearls, nurtured by the loving hands of the dedicated staff at Atlas Pearls farms.
Thanks to hatchery, modern pearling is now a non-extractive and sustainable business. Four years of hard labour for the oysters, 3000 hands helping them, and your unique pearls now await you.
Come see the collections at the Atlas Pearl's showrooms, choose your unique pearl and let it sing to your heart. Available to view at the Seminyak urban store of Atlas Pearls, Jl. Raya Seminyak no.73, Seminyak. For bookings and inquiries, please contact Atlas Pearls at [email protected] or call +62 361 732 769.
---
Bali Plus Magazine
Bali's Biggest Little Guide Book
Bali Plus Magazine is one of the oldest tourism and travel magazines on the Bali Island. Entering its 21st year in 2017, this monthly pocket-sized and complimentary magazine was created with the aim to provide useful up-to-date information for travellers and tourists on everything unique and relevant in Bali; from Balinese Hindu culture and ceremonies to the latest, most fashionable events and launches that are taking place across Bali Island. Available in English, and upon request Japanese and Mandarin, this award-winning magazine has a strong online presence and engagement via its website, daily e-newsletters and social media platforms which are updated daily.
Bali Magazine