Romance Of The Past
Atlas Pearls South Sea Pearls
Atlas Pearls shows us a romantic side of the pearl with this exquisite video…
Shot on location at the pearl farm of Pungu island in Labuan Bajo, Flores, the video features the stunning traditional Phinisi 'si Datu Bua' member of the Silolona Sojourns Fleet.
The video is a glimpse of the romance of the past and the connection between the Phinisis and the pearl trade. For Indonesia South Sea pearls to reach the famous jewellers of Europe and feature on the crowns of its queens, the traditional Phinisi were the vessels navigating to the trade ports of Melaka and India taking the precious cargo on their route West.
The ships were instrumental in the trade of sea cucumbers and pearls from North Australia and Indonesia, wood, rice and of course, spices.
Let yourself be taken to another world, the world of South Sea Pearls…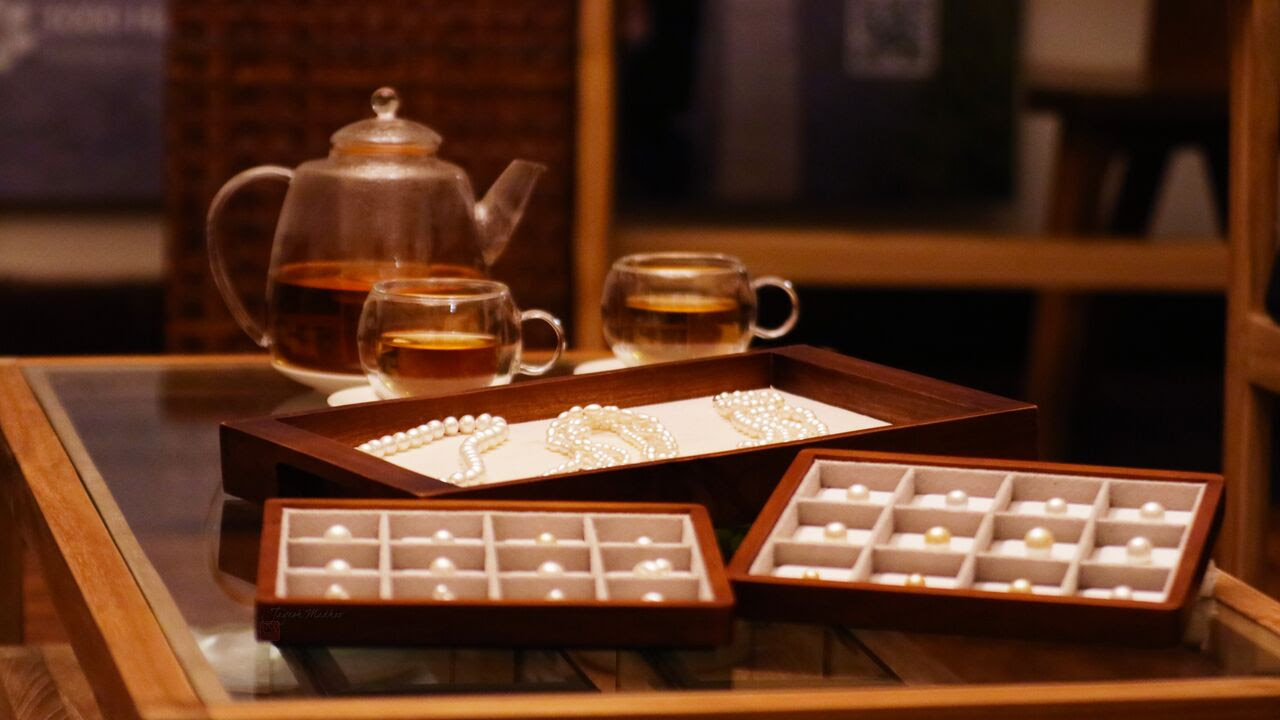 South Sea Pearls In Indonesia
South Sea pearls have a legacy that stretches back thousands of years to the time when the first people of the Indonesian archipelago and Australia used oyster shells and their pearls as decorative elements and as trade items. Although the Indonesian archipelago was not a leading world source of natural pearls in antiquity as it is today, it has been an important nexus of world trade for at least 1,400 years, and pearls have played a small but significant role in the glory of the great maritime kingdoms of Indonesia's past.
Atlas South Sea pearls are harvested from five pearl farms extending through the Indonesian Archipelago to Raja Ampat. To reach their maximum potential, South Sea pearls require the truly pristine environment of remote areas such as the Indonesian Archipelago. Each pearl reflects the very state of the water and the environment in which they are grown.
Come see the collections at the Atlas Pearl's showrooms, choose your unique pearl and let it sing to your heart. Visit the Seminyak urban store of Atlas Pearls, Jl. Raya Seminyak no.73, Seminyak. For bookings and inquiries, please contact Atlas Pearls at retailmarketing@cipindo.com or call +62 361 732 769.
---
Bali Plus Magazine
Bali's Biggest Little Guide Book
Bali Plus Magazine is one of the oldest tourism and travel magazines on the Bali Island. Entering its 21st year in 2017, this monthly pocket-sized and complimentary magazine was created with the aim to provide useful up-to-date information for travellers and tourists on everything unique and relevant in Bali; from Balinese Hindu culture and ceremonies to the latest, most fashionable events and launches that are taking place across Bali Island. Available in English, and upon request Japanese and Mandarin, this award-winning magazine has a strong online presence and engagement via its website, daily e-newsletters and social media platforms which are updated daily.
Bali Magazine