Jackson Lily's – A Bold New
Restaurant by Chef Dean Keddell
Set along Seminyak's most prime location, Jackson Lily's has opened its doors to provide a mecca for the gourmand and those who just crave fresh and delicious food that is unlike any other. Jackson Lily's is the brainchild of Master Chef and culinary icon, Dean Keddell, the founder of both Jackson Lily's and Ginger Moon.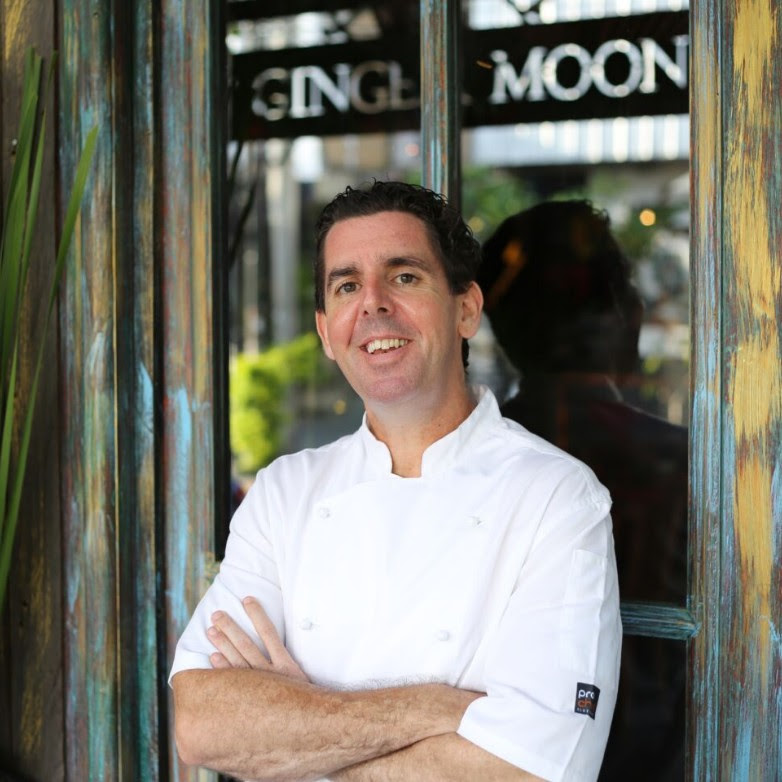 Guests to Jackson Lily's will dine in an expansive space created to bring people and flavours together. The open kitchen, lavish pastry display, and long, welcoming bar blend beautifully to create a stunning first impression.
The menu at Jackson Lily's is authentically unique – each carefully curated and beautifully presented dish showcases the diversity of cultures and cuisines from all over Bali and Asia. It is a stunning storytelling through flavours, and the entire menu at Jackson Lily's tells of the places which Dean has travelled to and the people he has met along the way.
Three decades of kitchen-captivity have created a superb chef who has a natural ability to instill his expertise in others. His staff have all become experts in their own right; service and quality are second to none and the environment and appointments are magnificent.

Floor to ceiling glass windows give a sense of openness and at night, this spectacular venue sparkles brightly from afar with warm lighting that beckons. Upstairs, you'll find a breezy dining room and a spacious all-weather balcony; perfect for early mornings, sunsets and evenings dining under the stars.
Jackson Lily's is open from 11am – 11pm, 6 days a week (closed Tuesdays). In the near future, breakfasts and brunches will follow.
---
Bali Plus Magazine
Bali's Biggest Little Guide Book
Bali Plus Magazine is one of the oldest tourism and travel magazines on the Bali Island. Entering its 21st year in 2017, this monthly pocket-sized and complimentary magazine was created with the aim to provide useful up-to-date information for travellers and tourists on everything unique and relevant in Bali; from Balinese Hindu culture and ceremonies to the latest, most fashionable events and launches that are taking place across Bali Island. Available in English, and upon request Japanese and Mandarin, this award-winning magazine has a strong online presence and engagement via its website, daily e-newsletters and social media platforms which are updated daily.
Bali Magazine